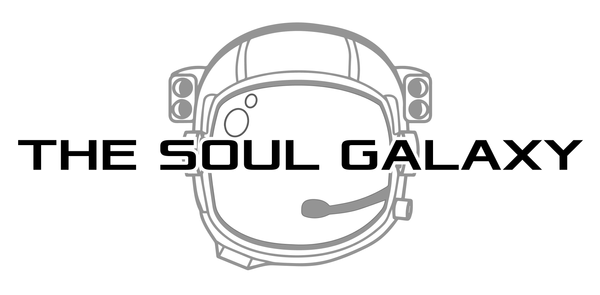 The Soul Galaxy's BIG BANG!
Hailing from the musical home base of Mariposa, CA is The Soul Galaxy. For nearly 10 years, the group has performed for every conceivable audience and every little town in the Yosemite/ Western Sierra Slope area.   The band features co-founders guitarist Tim Hager and drummer Jon Kidd along with bassist Charles Green. Tim is considered one of the finest guitarists in Northern California.  Aptly nicknamed  "The Master of the Stratocaster", Tim is a former protege' of blues guitar legend T-Bone Walker and can do things on the guitar few guitarists can.   Former L.A. session drummer and co-lead singer Jon Kidd provides the thrust for the band, chasing Tim's musical guitar whims akin to Mitch Mitchell's rhythmic sparring sessions with Jimi Hendrix. The sound created is familiar, yet original.  The Soul Galaxy enjoys performing deep cuts of Rock, RnB and Soul standards of the 50, 60 and '70s as well as it's own original material.  The group lives on exquisite improvisation that invites the listener to join along for a musical journey that's never the same.   
Musical Performance For Any Event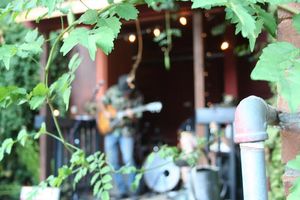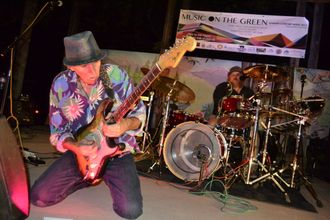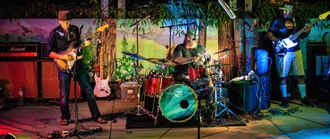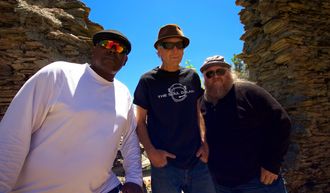 THE SOUL GALAXY OF MUSICIANS
TIM HAGER, GUITARS, VOCALS
Tim Hager is a Northern California guitar legend.  Tim is a master guitarist, singer, songwriter, arranger, performer and producer of mainly original music as well as unique covers of assorted popular artists. He has more than 40 years of experience in the music business.  Inspired by The Beatles Tim bought his first guitar, but hearing Jimi Hendrix for the first time drove Tim to practice and master ever more challenging styles of playing. Tim fell in love with playing the blues first through the Rolling Stones, then graduating on to studying and mastering blues licks from craftsmen like Muddy Waters, Chuck Berry, Jimmy Reed, BB King, Albert King, Freddie King, and T-Bone Walker. Tim became the local legend from Los Gatos, CA who would be asked to sit in on whoever that came to play in various venues in the Bay Area:  Pat Simmons of The Doobie Brothers became a close friend and jamming partner.  Through jamming with touring acts that came through town Tim was lucky enough to meet and become the protege' of  T-Bone Walker.  The two jammed together many times and developed mutual respect as well as a spiritual musical connection.

A musical work-a-holic, Tim practice regimens are legendary.  Always prepared to play at the drop of a hat, he would play where ever music was happening;  parties, small clubs, weddings,... which led to going on tour opening for Chuck Berry, Uriah Heep, and David Peel.  Eventually relocating to Santa Cruz, Tim formed The Blues Addicts with his brother Robert Hager playing harmonica and guitar.  The group earned local hero status as an opening staple act for touring acts such as John Lee Hooker,  Albert King, and others.  He formed another group called the Rainbow Bridge as a Hendrix tribute band. Tim used that musical alchemy to begin showcasing his own compositions. Rainbow Bridge morphed into The Bridge and soon became a respected opening act lending a supporting role for acts such as Robin Trower, Ronnie Montrose and others that came through the Bay Area and Santa Cruz. The band's zenith came as an opening act for Deep Purple at the Warfield and Yngwie Malmsteen at the Fillmore SF as well as being the warm-up act for  David Lee Roth at The Catalyst, Santa Cruz. The Bridge released 3 CDs -  "Sacred  Ground", "Rolling Thunder" and "Take It Higher". During his Santa Cruz days, Tim also played as a hired sideman for many other bands doing blues and, jazz such as The Voodudes and reggae band The House of Fire.  Tim now resides in Mariposa  CA where he formed bands such as Electric Blue and What It Is featuring Willie Rankins, the Saxophonist best known as Jr. Walker's replacement in The Jr. Walker All-Stars.

Now, after meeting drummer extraordinaire Jon Kidd, the two formed The Soul Galaxy, originally a musical collective of local musicians that have mostly made a name for themselves outside of Mariposa, but who now reside in a close to this little town just outside of Yosemite Ntl. Park.  Whatever the gig, the style of music, the size of the room, The Soul Galaxy tailored a musical sound fit for the occasion; from RnB to jazz to rock and funk, from hybrid jazz to super mellow acoustic, the band's versatility gained a reputation as high-level musicians and songwriters.  All these different styles of original material and covers showcased Tim's amazing abilities on the guitar.  Soul Galaxy has become a much sought after band for festivals, parties, and other events. Tim and Jon have also found quite a bit of success performing as an acoustic duo performing as much as 5 times a week.  
Tim's live performance is equaled in the studio where he is sought after for other musical projects as well as his own.  During the Covid shutdown, Tim and Jon holed up in a studio for 3 months of basic tracking of over 40 songs and countless grooves that have become songs.  Starting in the spring 2021, The Soul Galaxy will be releasing 2-6 song EPs on all the streaming platforms.  A huge task taken on by, well, really no one.  The first release will be the EP "Liftoff" featuring the songs Soul Galaxy Rising, Eyes of Fire, Everybody Wants Somebody, and This Is No Ordinary Love.
 
                              JON KIDD, DRUMS, PERCUSSION, VOCALS
Jon Kidd plays drums, percussion is a gifted singer, songwriter, producer as well as manages the band.  Jon started playing drums at the age of 3 and by the age of 7 was performing in talent shows.  Since there were no drum instructors in the little town Jon lived in, his parents, following advice from a young college grad and drummer for Stan Kenton, Peter Erskin, (Weather Report, Steely Dan) Jon took up piano lessons to help with his musicality as well as help him learn to read music.  In high school in Los Gatos, CA, Jon played in the high school band, vocal jazz group, and orchestra percussion section.  He also sang tenor in the choir.  Jon took his first percussion instruction from the jazz drumming Vegas legend, Forrest Elledge... a drummer so good even Buddy Rich had him as an on-call drum coach.   After high school, Jon enrolled in De Anza College and entered into Roger Letzen's vocal jazz program as the drummer.  Letzen's vocal program was so cutting edge that local up and coming singers would sometimes sit in... including guys like Bobby McFerren and Patti Andress, from Tuck and Patti.  Jon used to sing along as the vocal groups rehearsed and in so doing learned how to harmonize and do jazz vocal phrasing.  The group would play the Montreaux Jazz Festival, and tour across America.  Jon then transferred to The Univ. of the Pacific Conservatory where he concentrated on Music Management.  It was here where he met Cameron DePalma and the two would form the band Everything with other schoolmates Vic Ferrer and Dave Ambrose.

Jon left school to perform with Everything in So. California as they showcased to record labels.  It was here where Jon met Russell Pope, from Supertramp, thus began Jon's intensive study of the art of drumming as a recording session player.  Jon studied with Mark Converse and Dave Weckle.  Jon would eventually mutually part ways with Everything, but continued session work and live gigs.  Jon joined another band called Crush 333 briefly and the band was fortunate to be signed to a recording contract for a year before the economy of 2008-09 forced the label to close due to investor bankruptcies.  Jon decided to return home to Mariposa and tend to the family property in Lush Meadows. Jon started teaching drums, writing stories and lyrics/ poetry and building an online content publishing business. In 2020, Jon started doing a successful remote drum and vocal session recording from his studio in Mariposa.   Soon after settling in Mariposa, Jon saw Tim Hager playing with a band in the Mariposa Park one summer evening.  Jon couldn't believe that world-class musicians existed in a little town such as Mariposa.  Fate would lead Jon to jam with Tim in the Gold Coin Saloon one night.  The synergy was so good that Tim and Jon continue to perform as The Soul Galaxy to rave reviews, playing as often at 5 nights a week.